Devon and Cornwall PCC Alert
Helping you to keep your community safe
This is the community messaging system for the Office of the Police and Crime Commissioner for Devon, Cornwall and the Isles of Scilly.
Registering is free and lets you receive the latest information about victim suppoty services, news and PR campaigns and the services we commission.
To receive these messages, please register using the link below. The information you give lets us send you messages relevant to the areas where you live and work. Anyone can register, whether you live, work or just have an interest in police work, community safety, victim services in the area you live.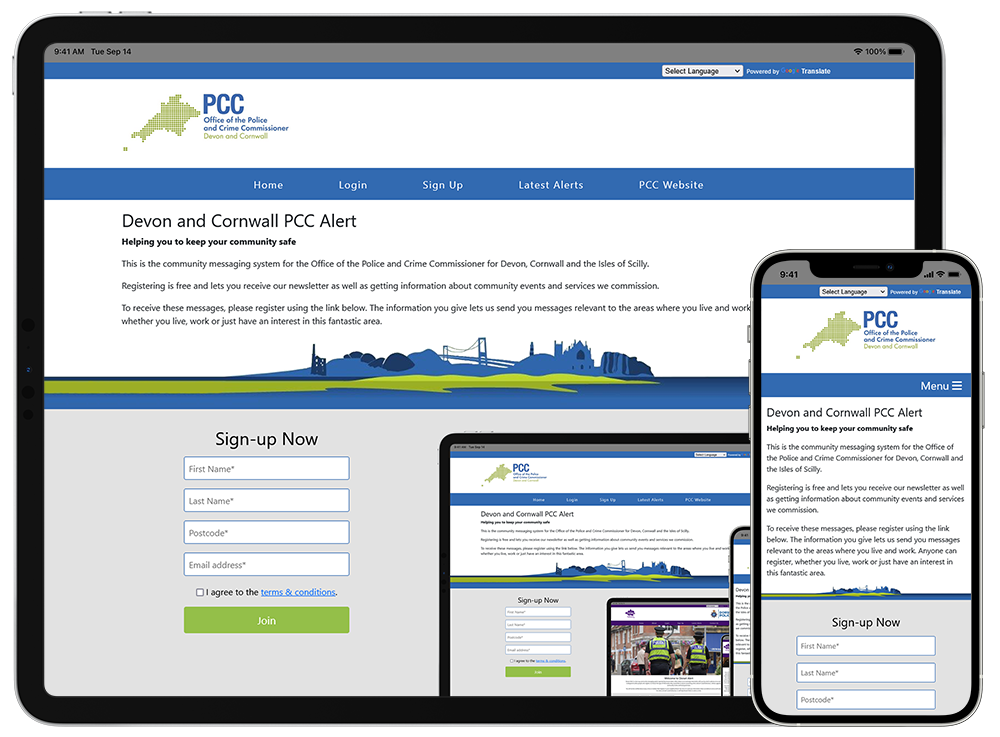 Latest Devon and Cornwall Alerts